Animales Atenas is always looking for help. Help can come in many ways such as:
Donation of materials for the animals:  collars, kennels, blankets, medicines, food, etc.
Donation of items for the weekly "garage sale" at the MiniFeria with Heart at the lot beside Palí parking lot:  household items, clothes, etc.
Donation of time for:  spay/neuter clinics, animal transportation, etc. If you wish to join us as a volunteer, please fill out an application form at this link Volunteer Application Form
Foster homes are always needed
Financial donations are needed at all times!
For more information on how you can help, please see contact information on this page.
For financial support:
You can help us by donating to our GoFundMe Campaign "Help Us Save Animales in Costa Rica", by donating to our PayPal account, or making a deposit to our bank account. Click on any of the links below, or deposit directly to one of the bank accounts listed below.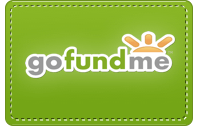 Consider making an automatic monthly donation.
Monthly Donations



Deposit directly to our bank account using the following bank information:
Banco Nacional de Costa Rica (BNCR):
Colones Account:  #200-01-021-021644-8
Dollars Account:   #200-02-021-003233-4
SINPE Transfers to Dollar Account: #15102120020032338